Veterans Still Serving America!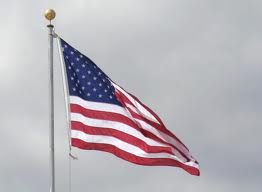 Here are some Photos of Our People
and Activities.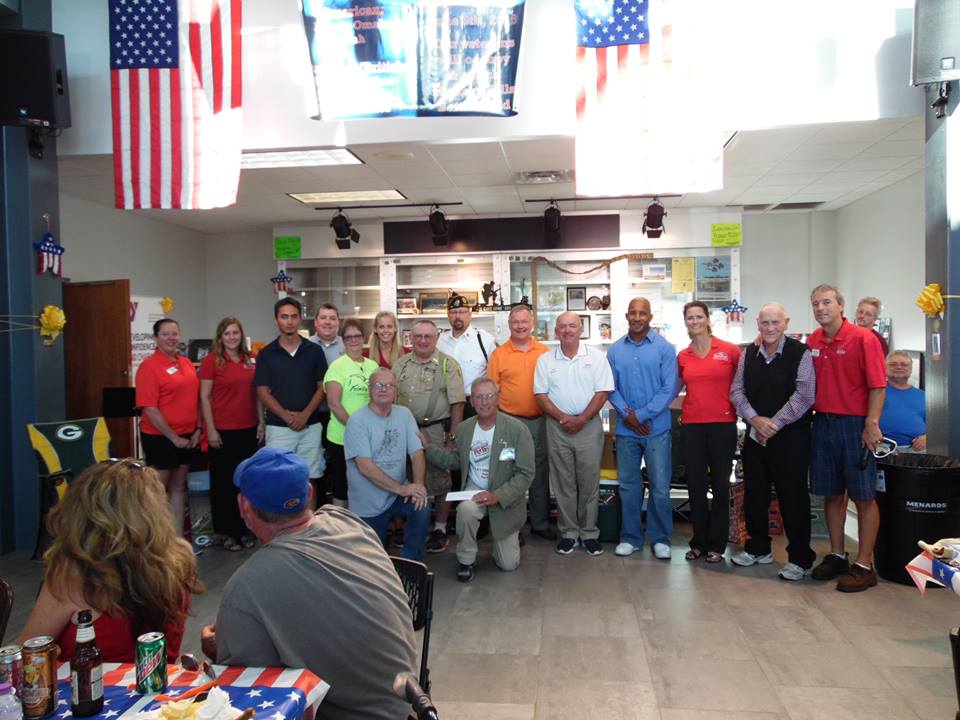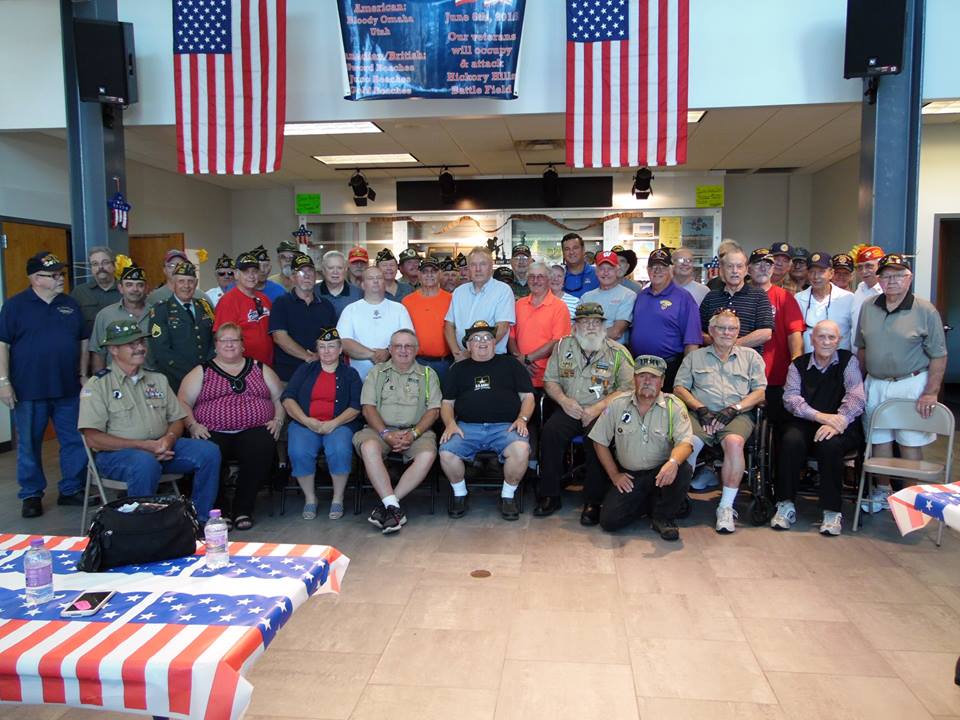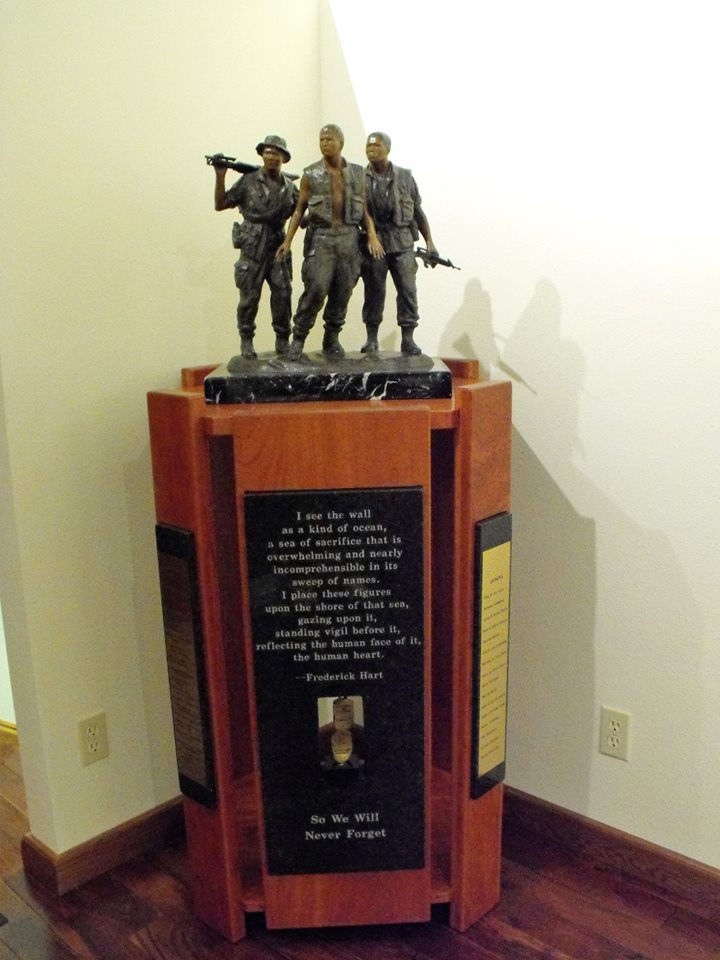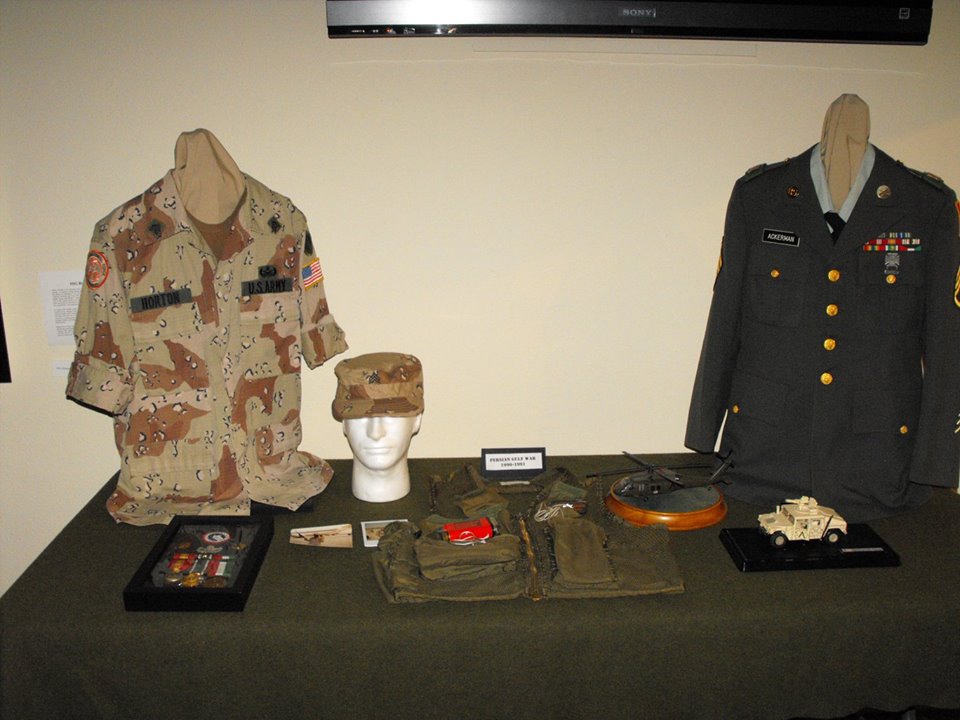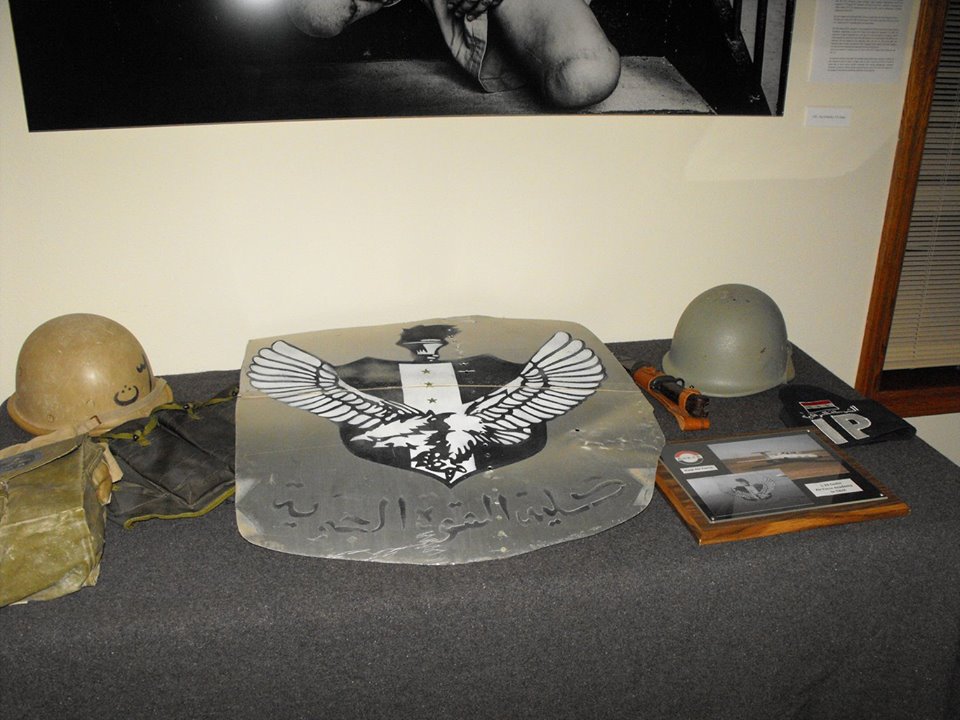 Memorial Day Parade 2016.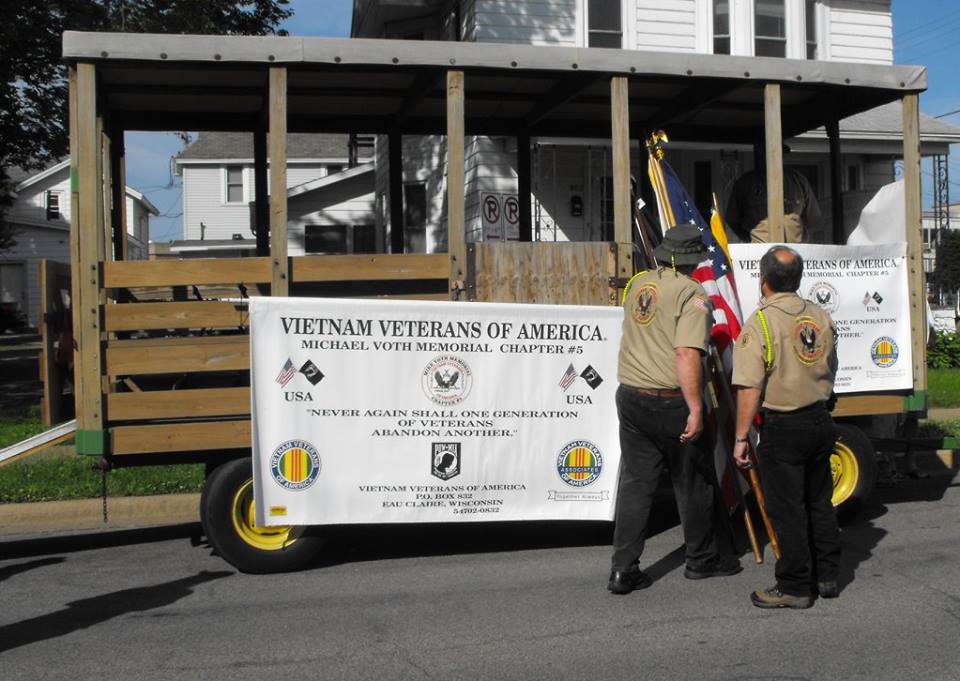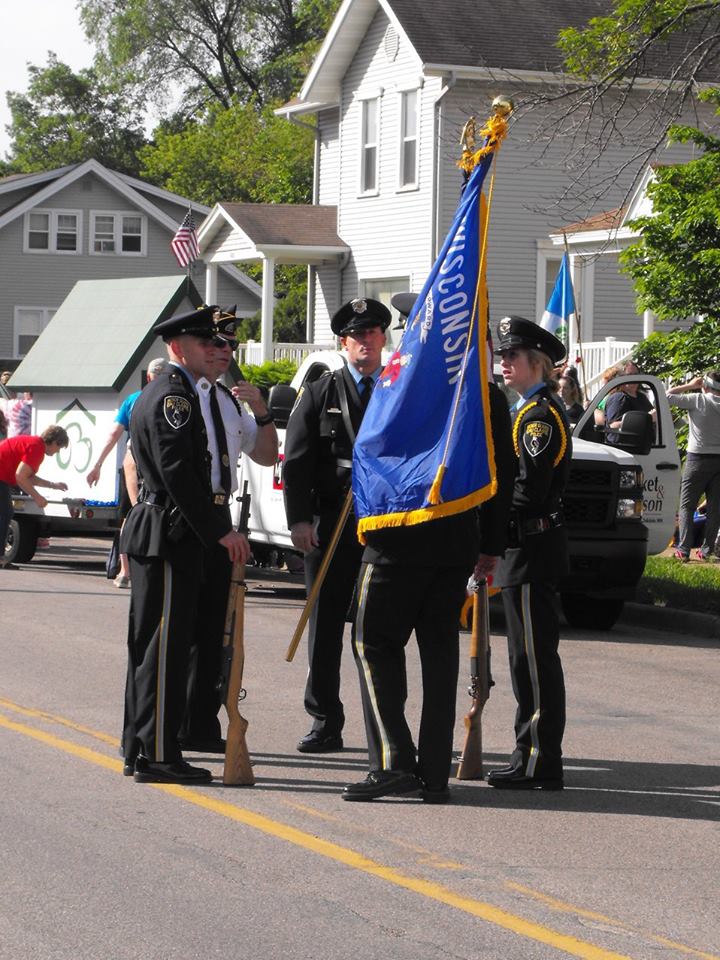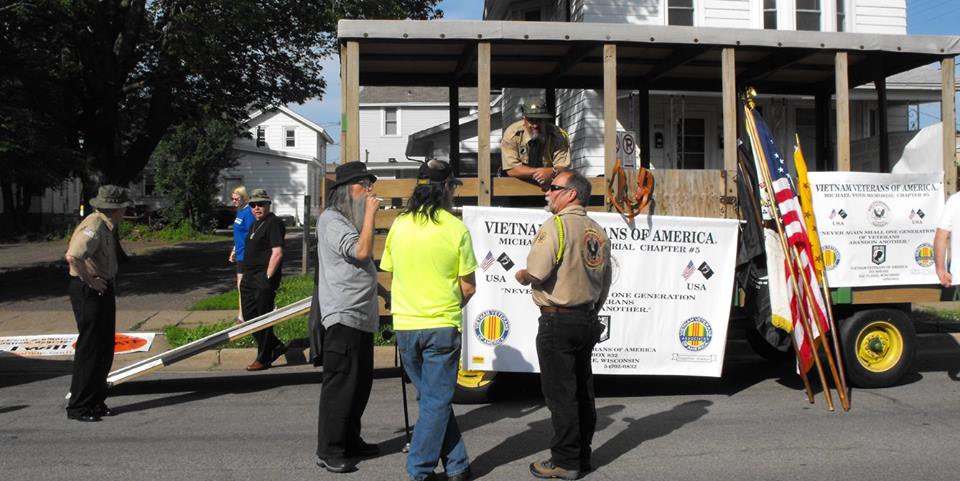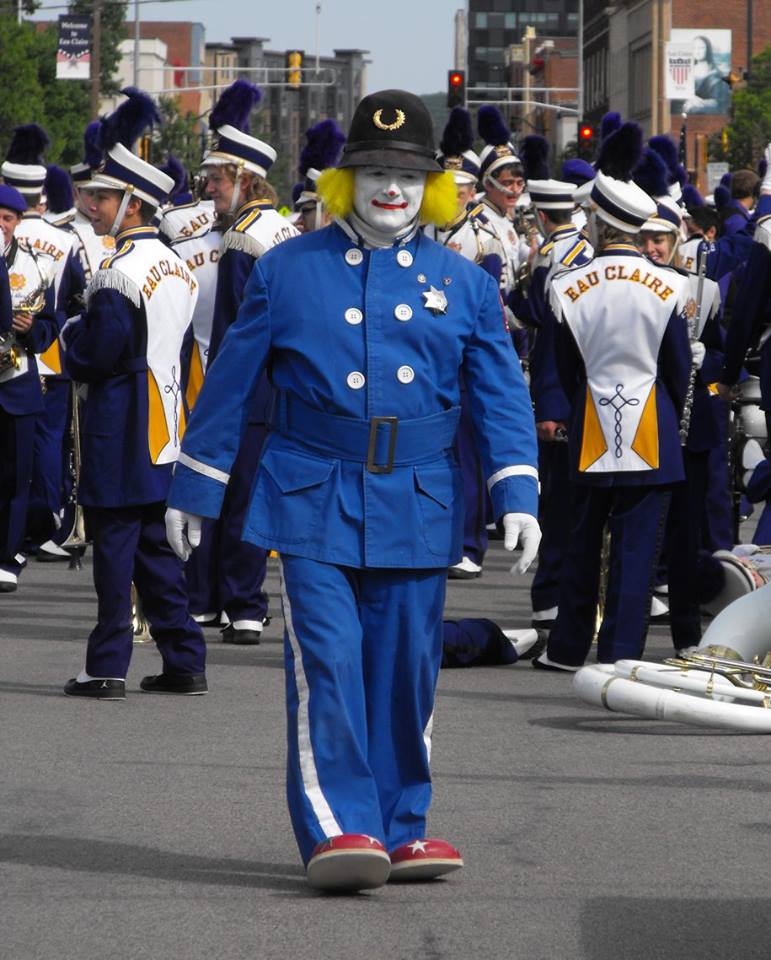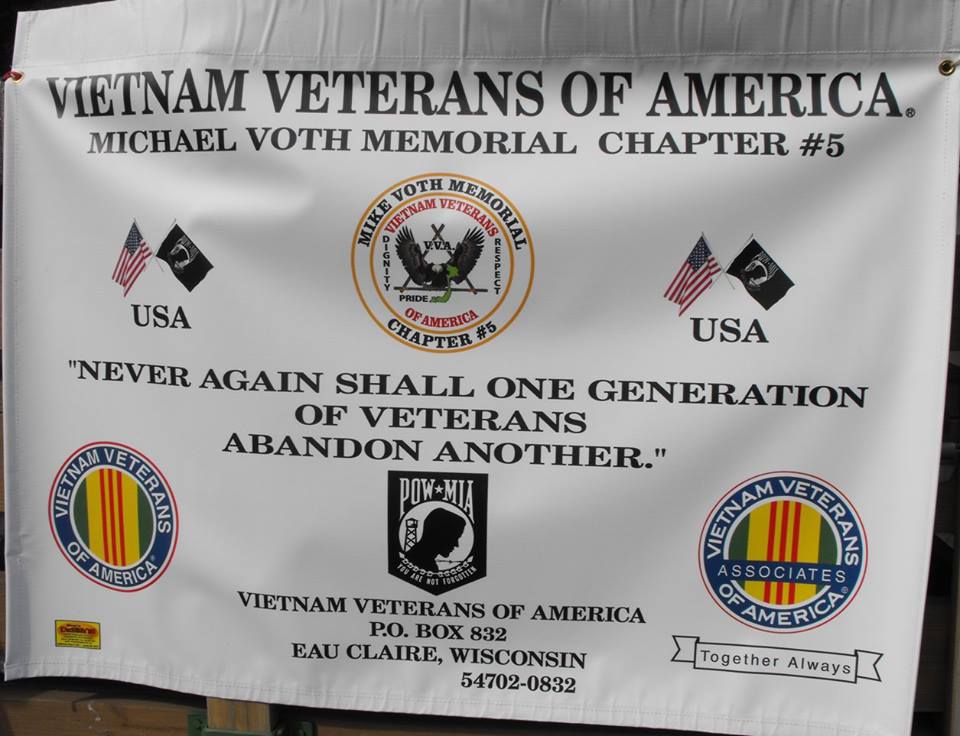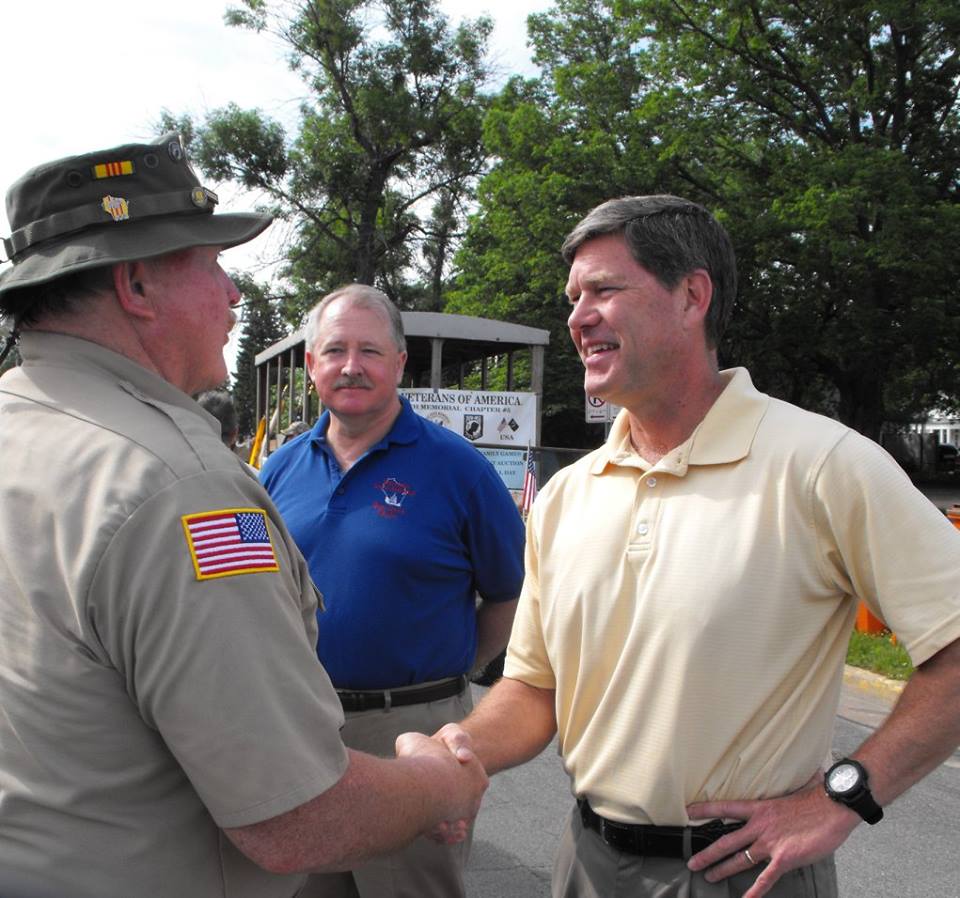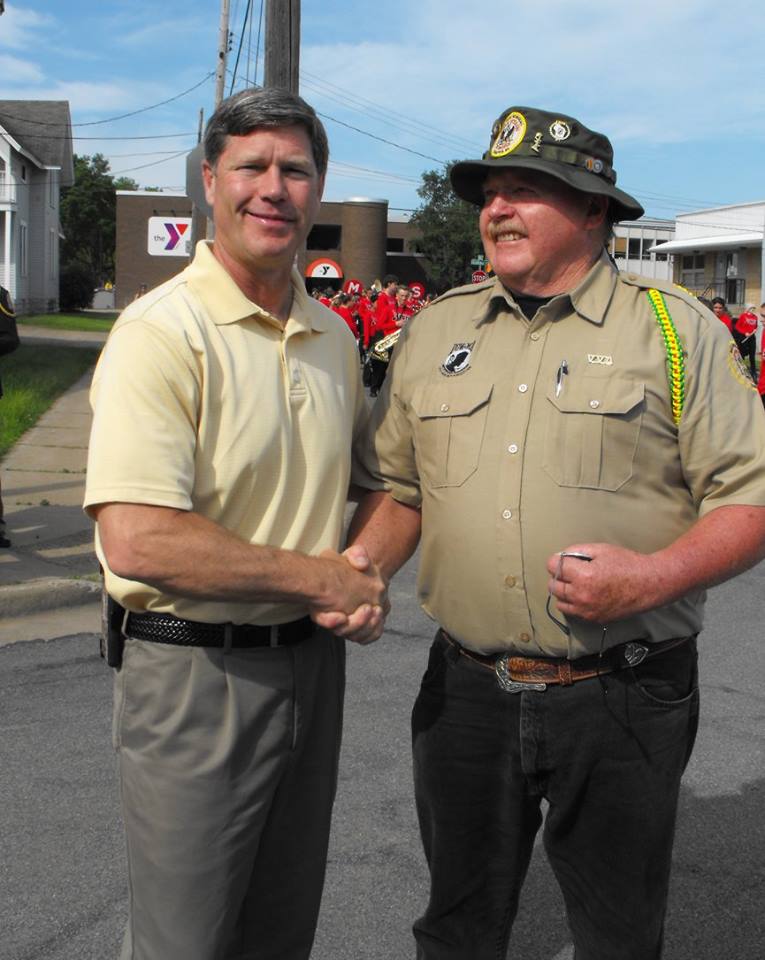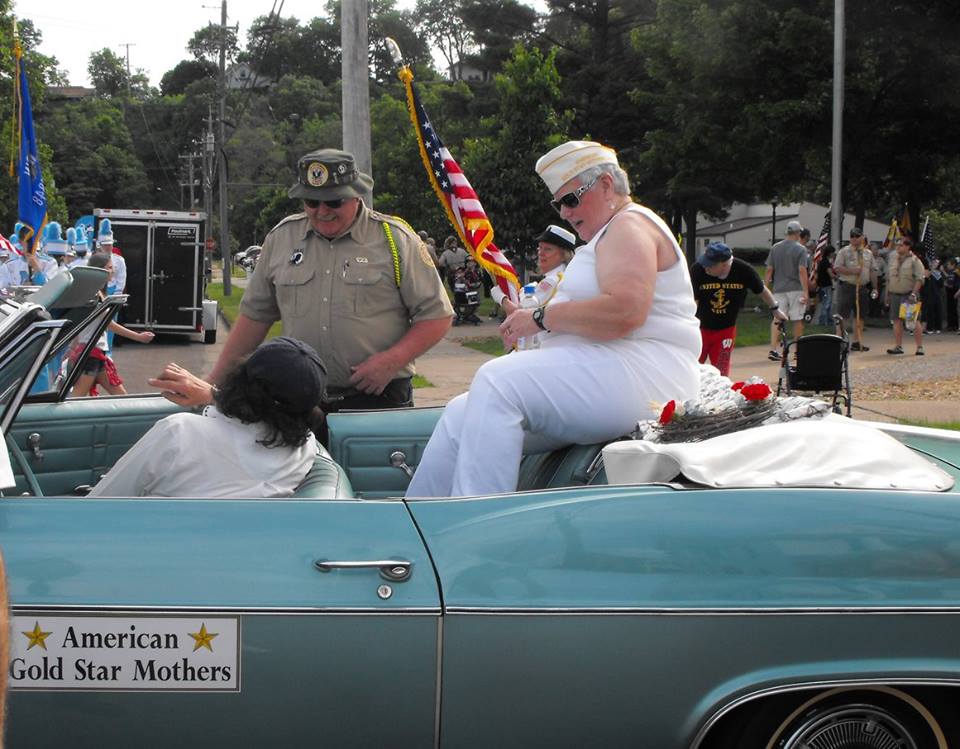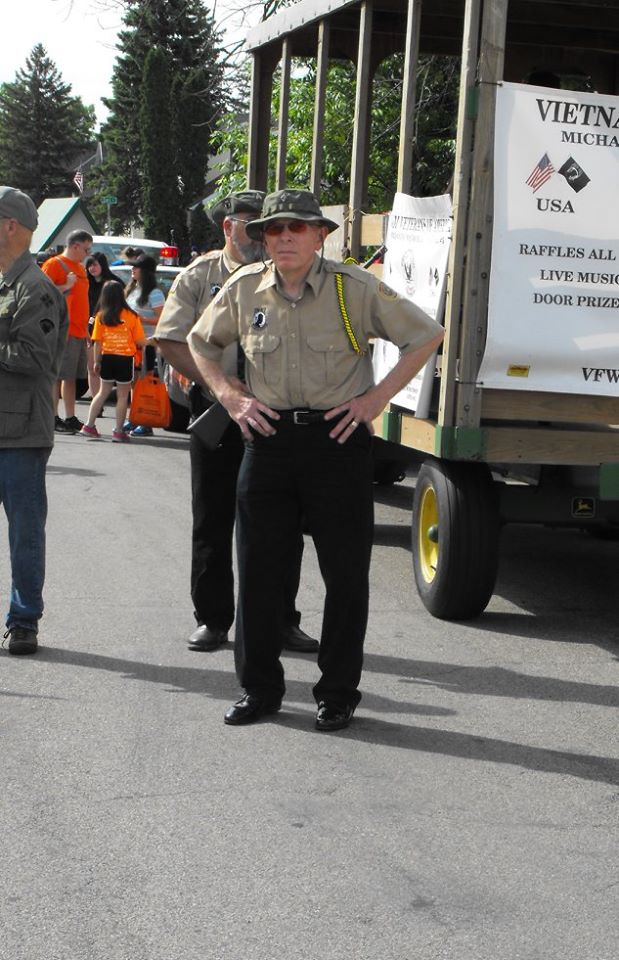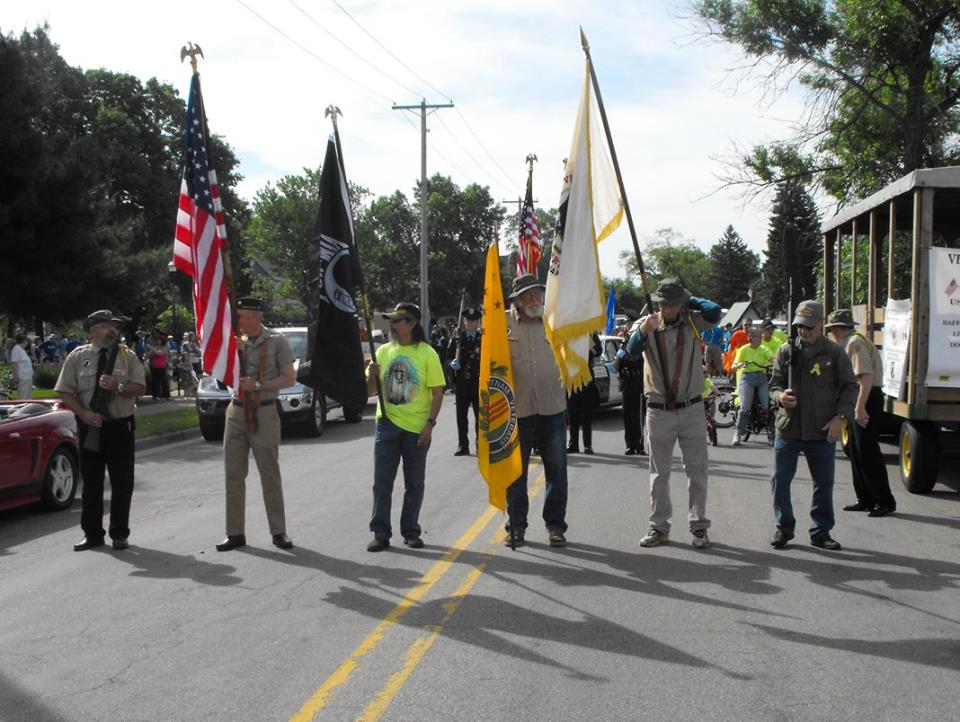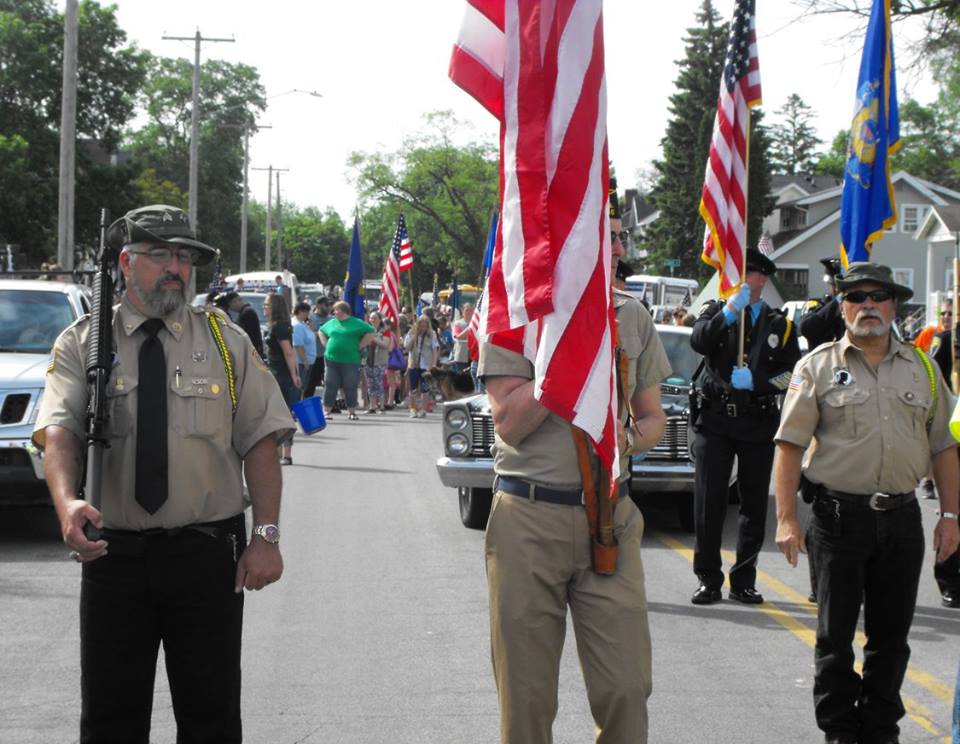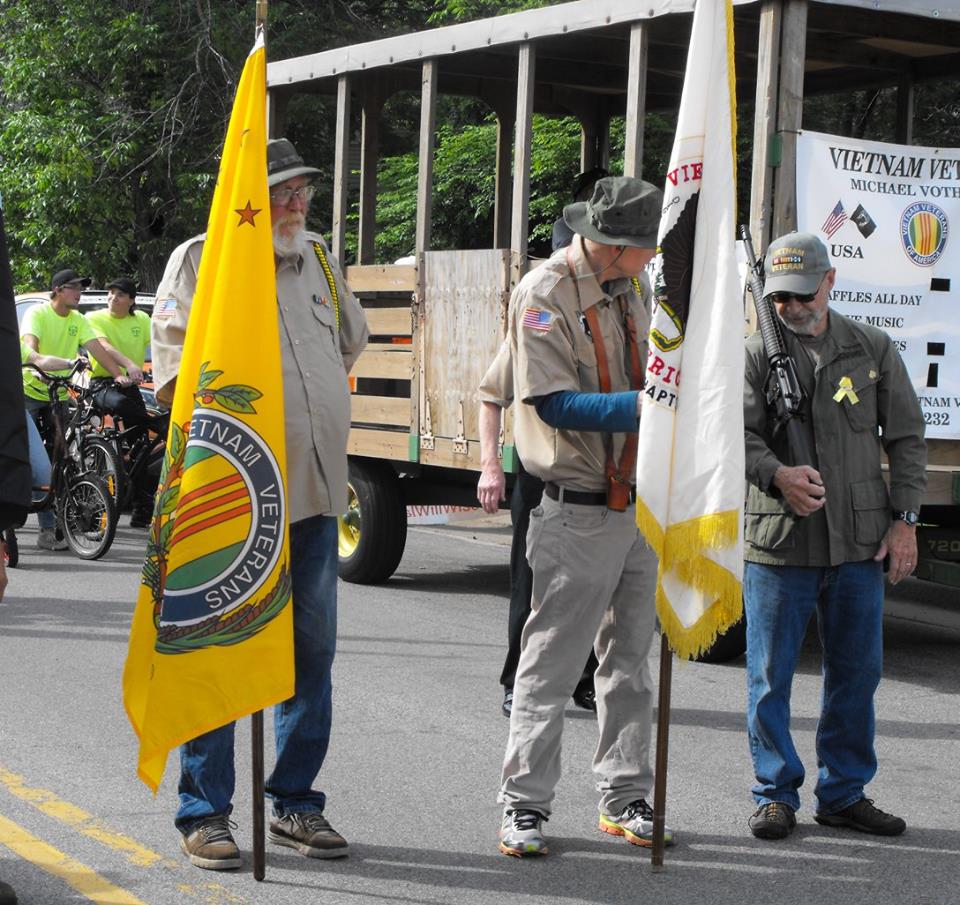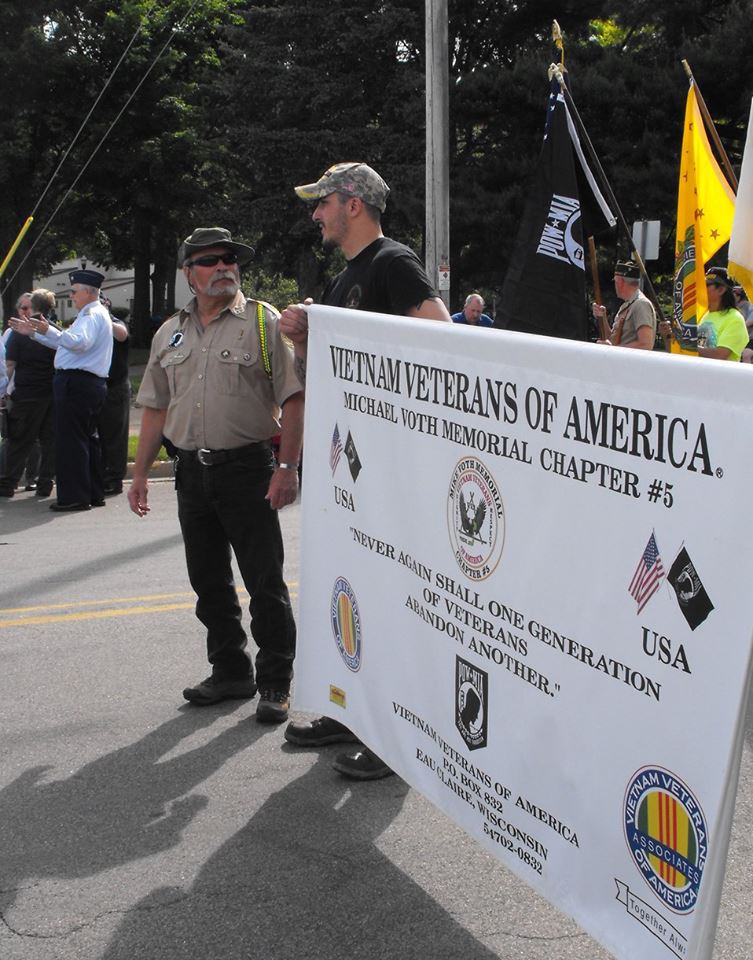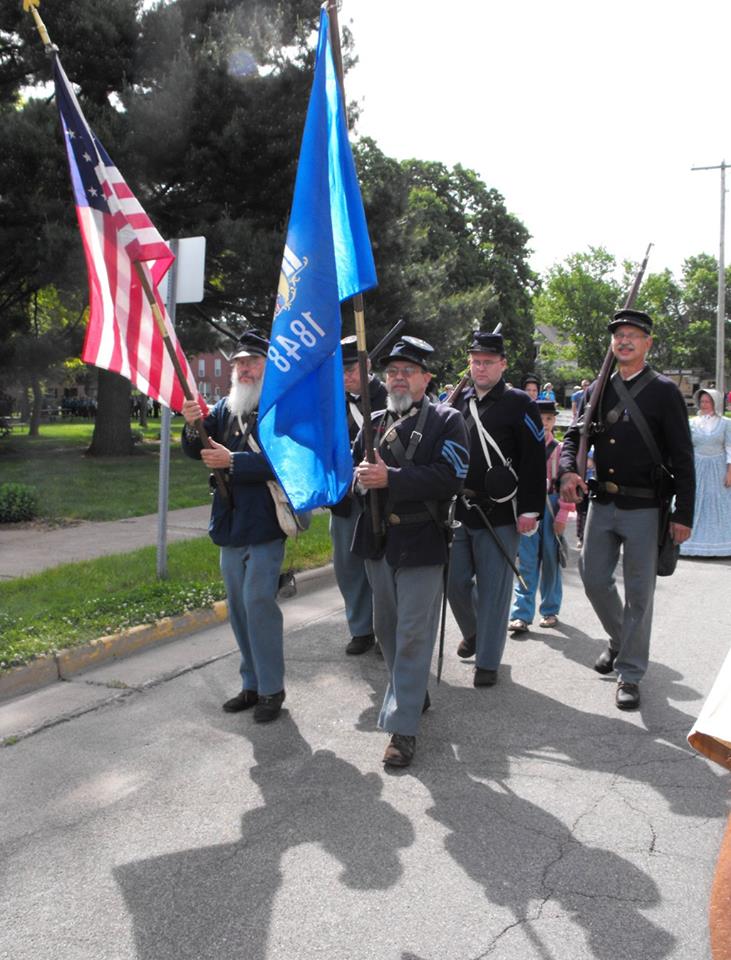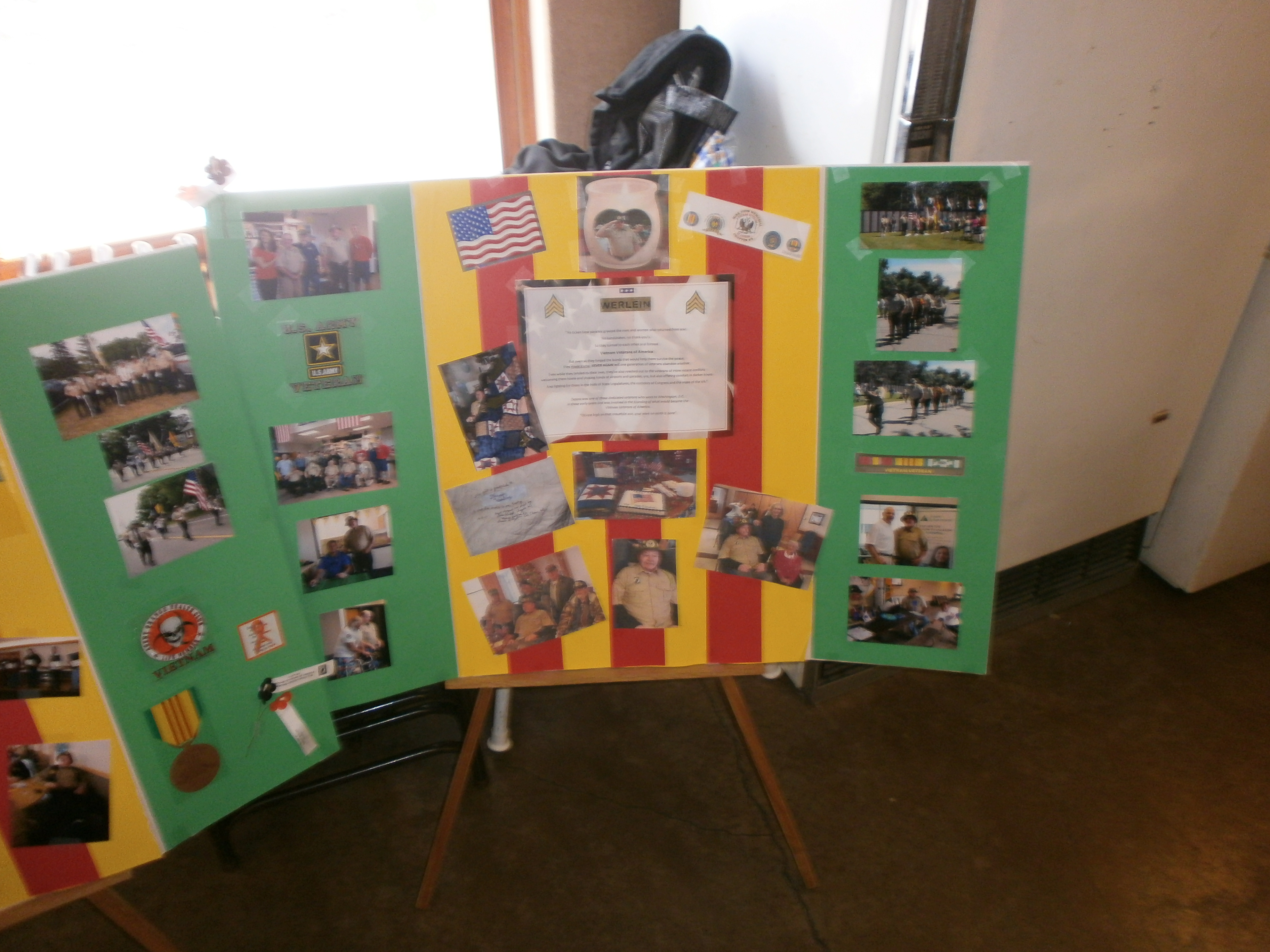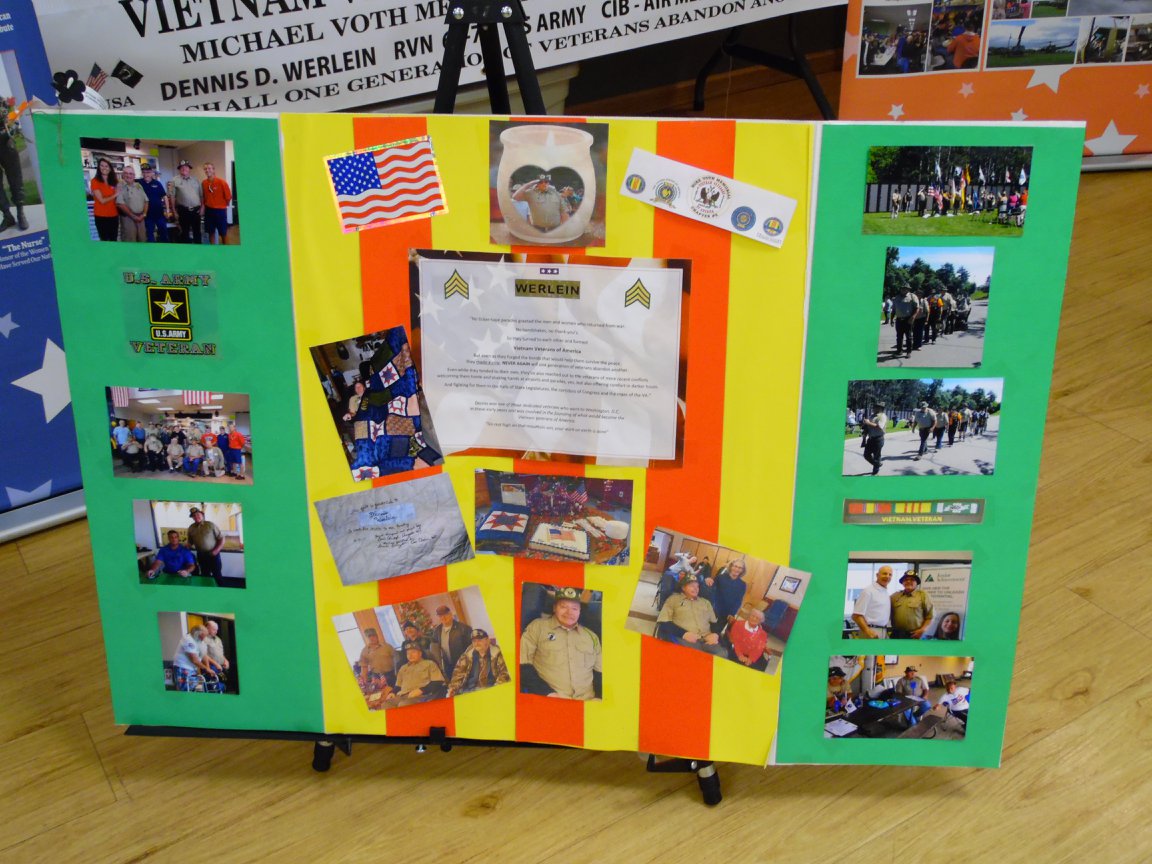 We honored our comrade Dennis Werlein who passed away.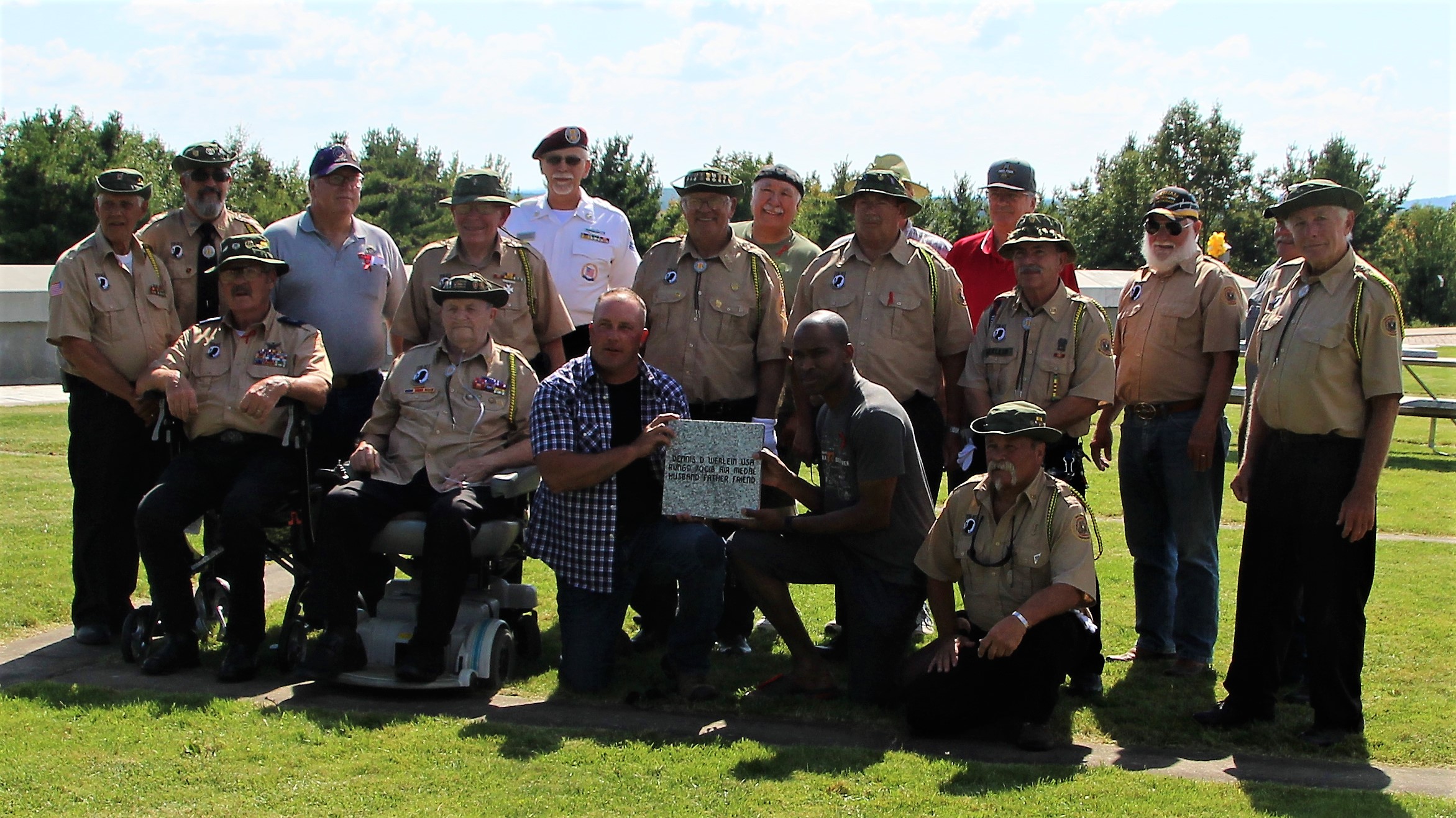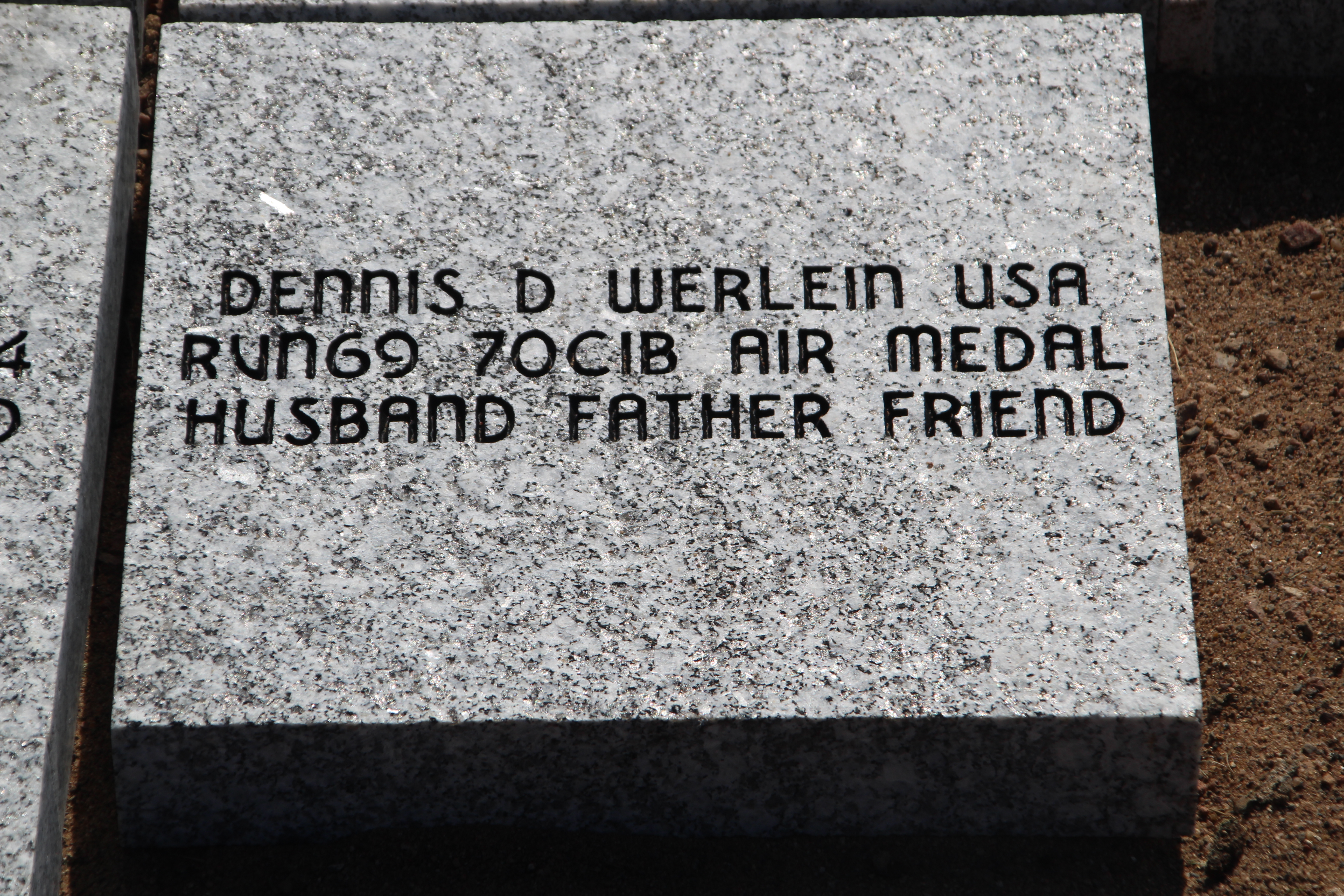 We honored Dennis Werlein with a Paver at The Highground.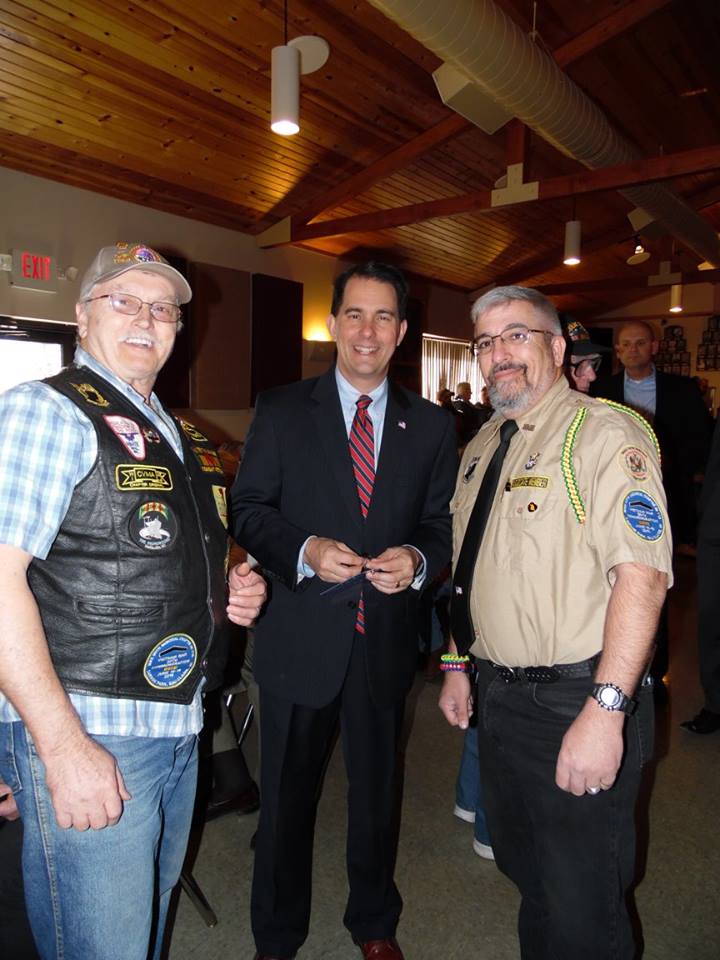 Vietnam Memorial Day 2018 in Eau Claire with Gov. Walker!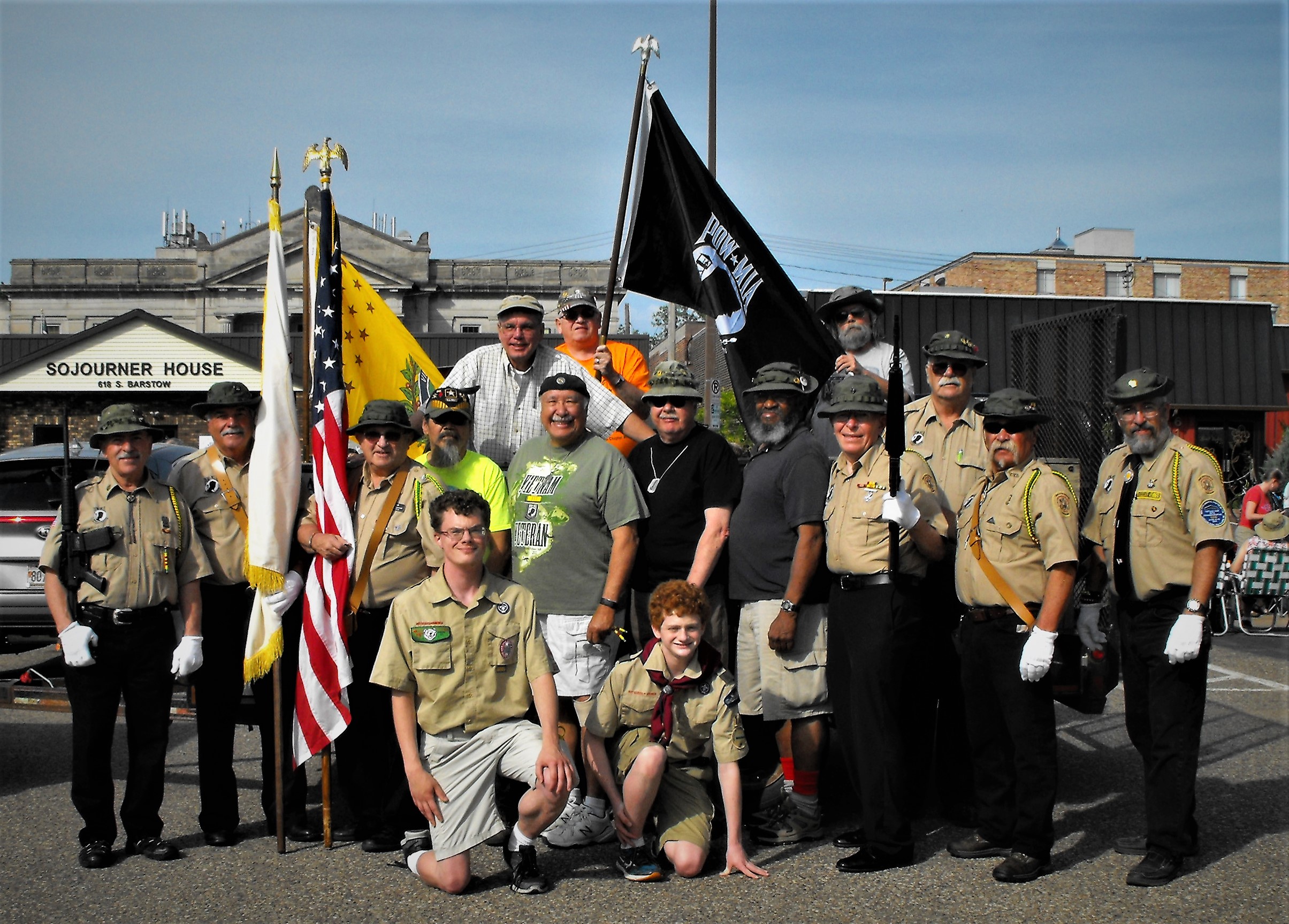 Memorial Day 2018, VVA Chapter 5 was the lead Veterans!
for this years parade. Along with us were 2 Scouts, Douglas Linn
and Ian Gordon of Troop 148.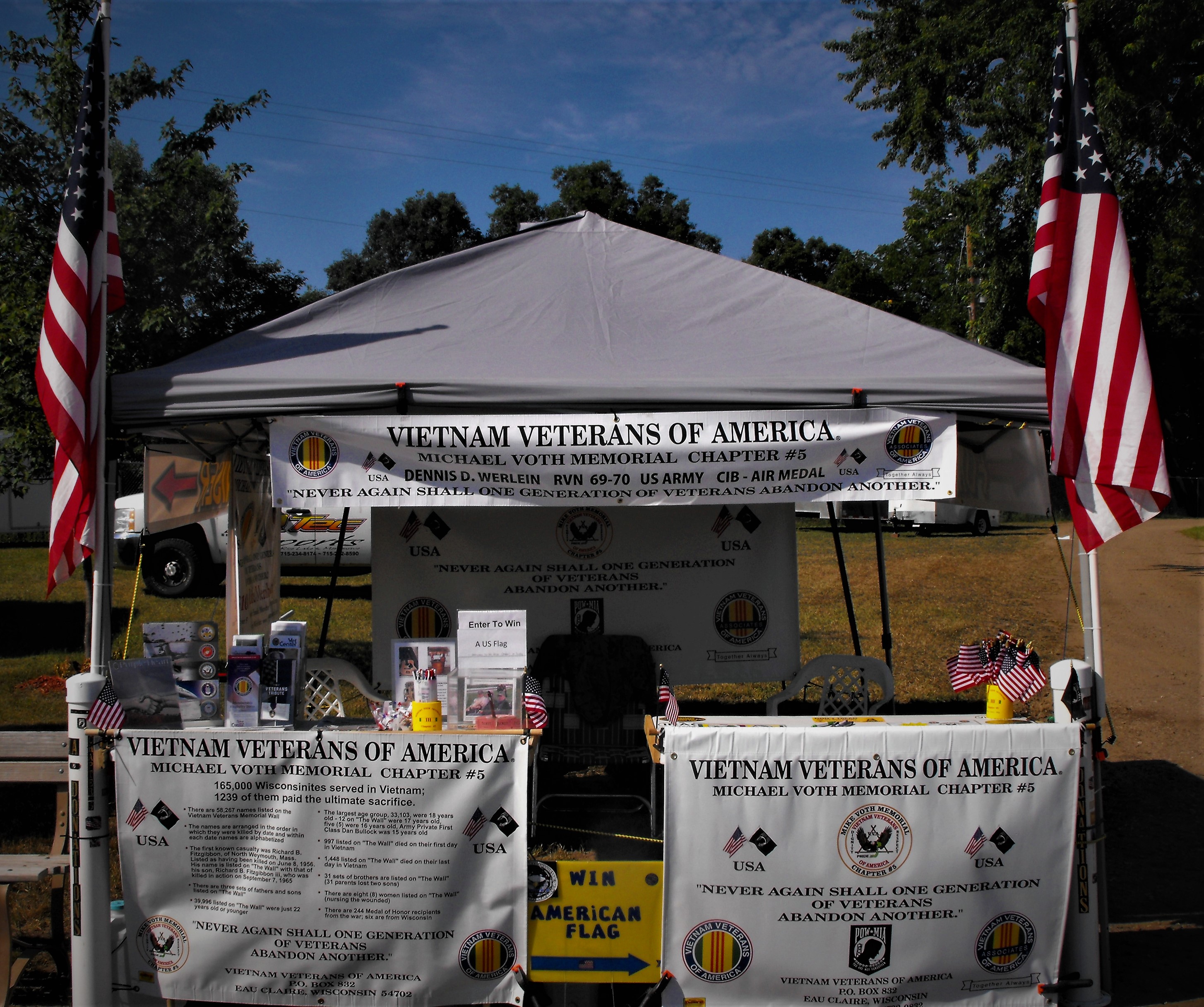 The tents and flags are from the Eleva Broilerfest Fund
Raiser. We will continue to attend them through the summer
for the drawing in September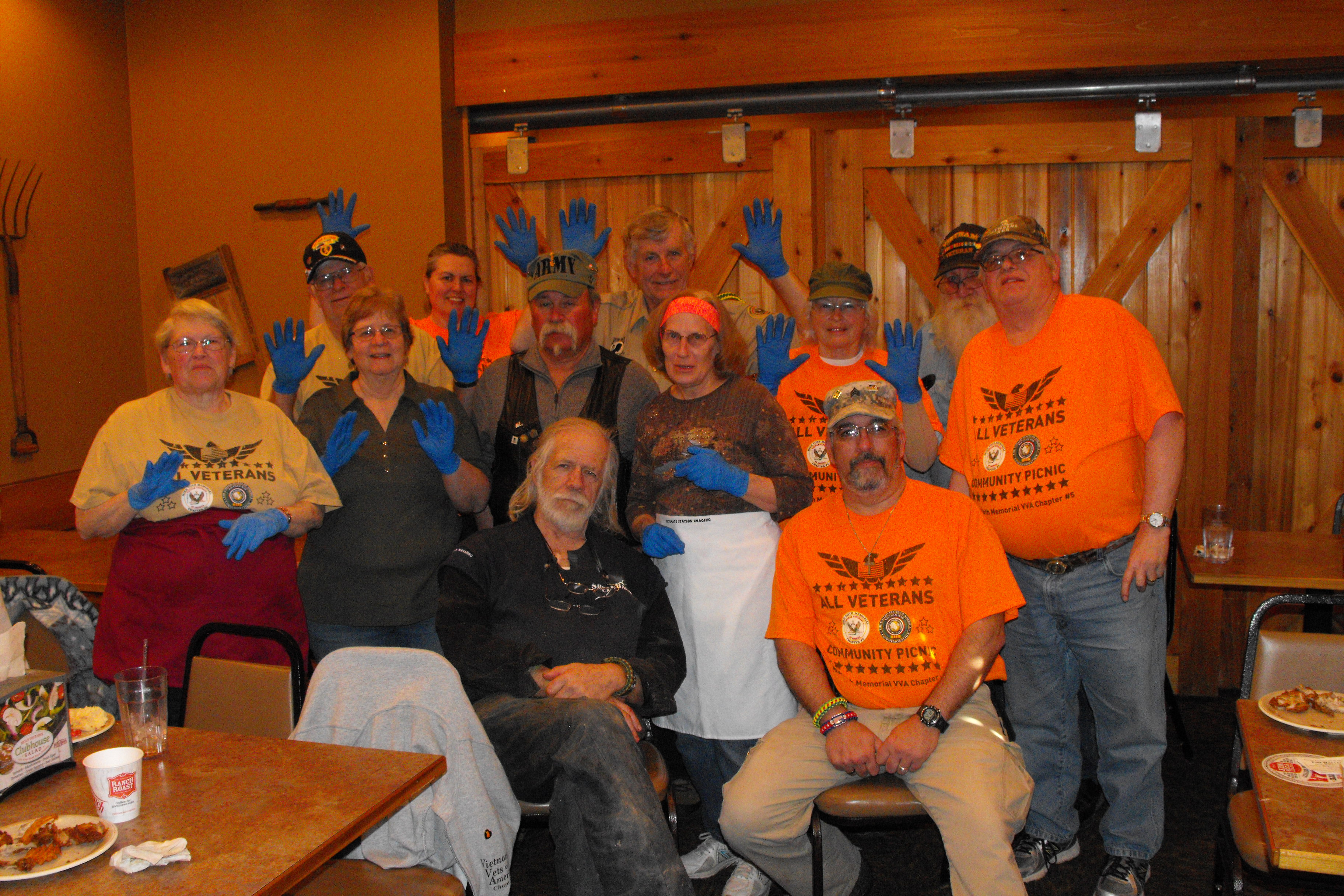 Pizza Ranch last April. We volunteered to assist in clearing
tables and speaking to the patrons about our Programs.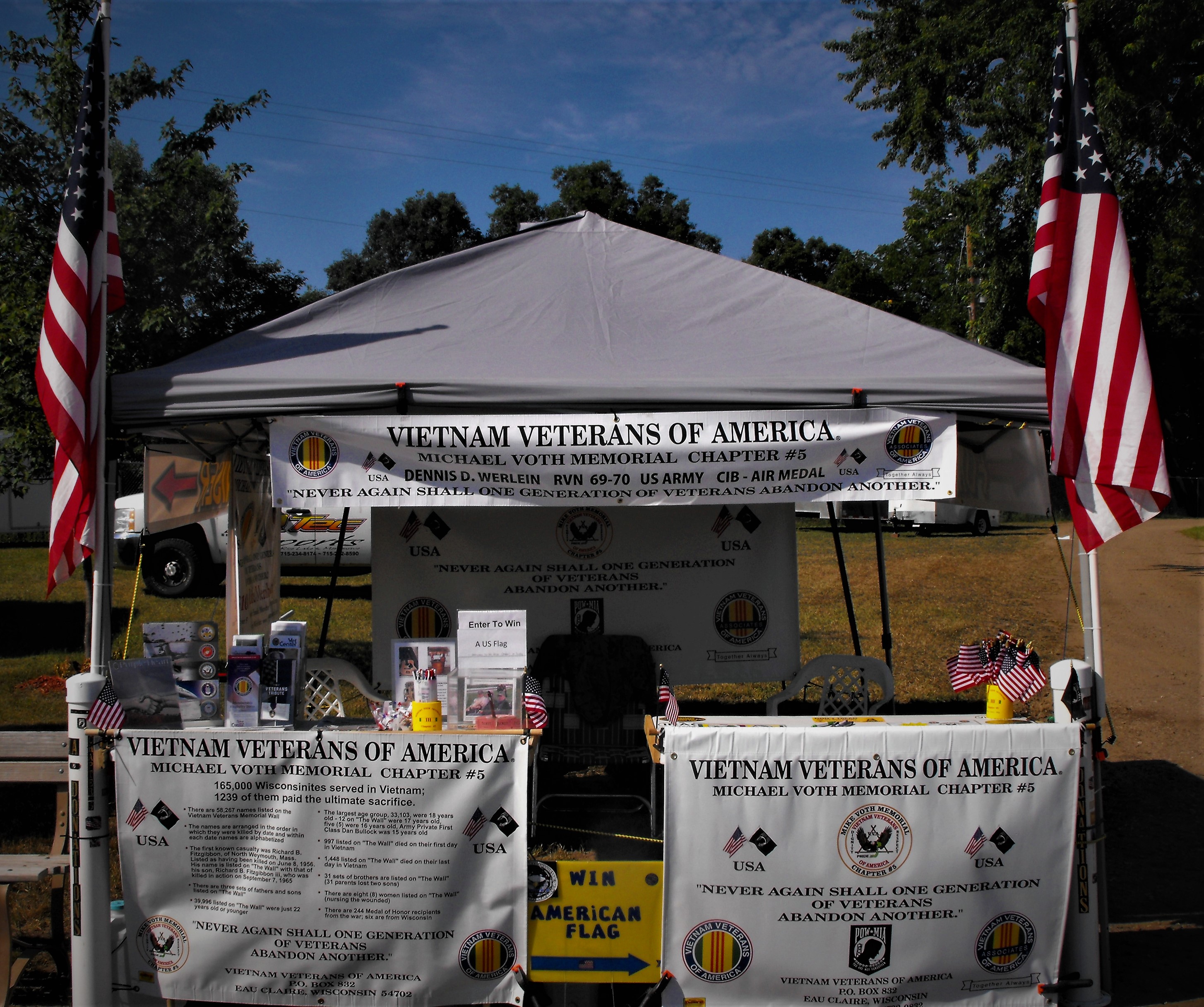 Come see us at the fair...Chapter 5 fundraising
booth at the NWSF 2018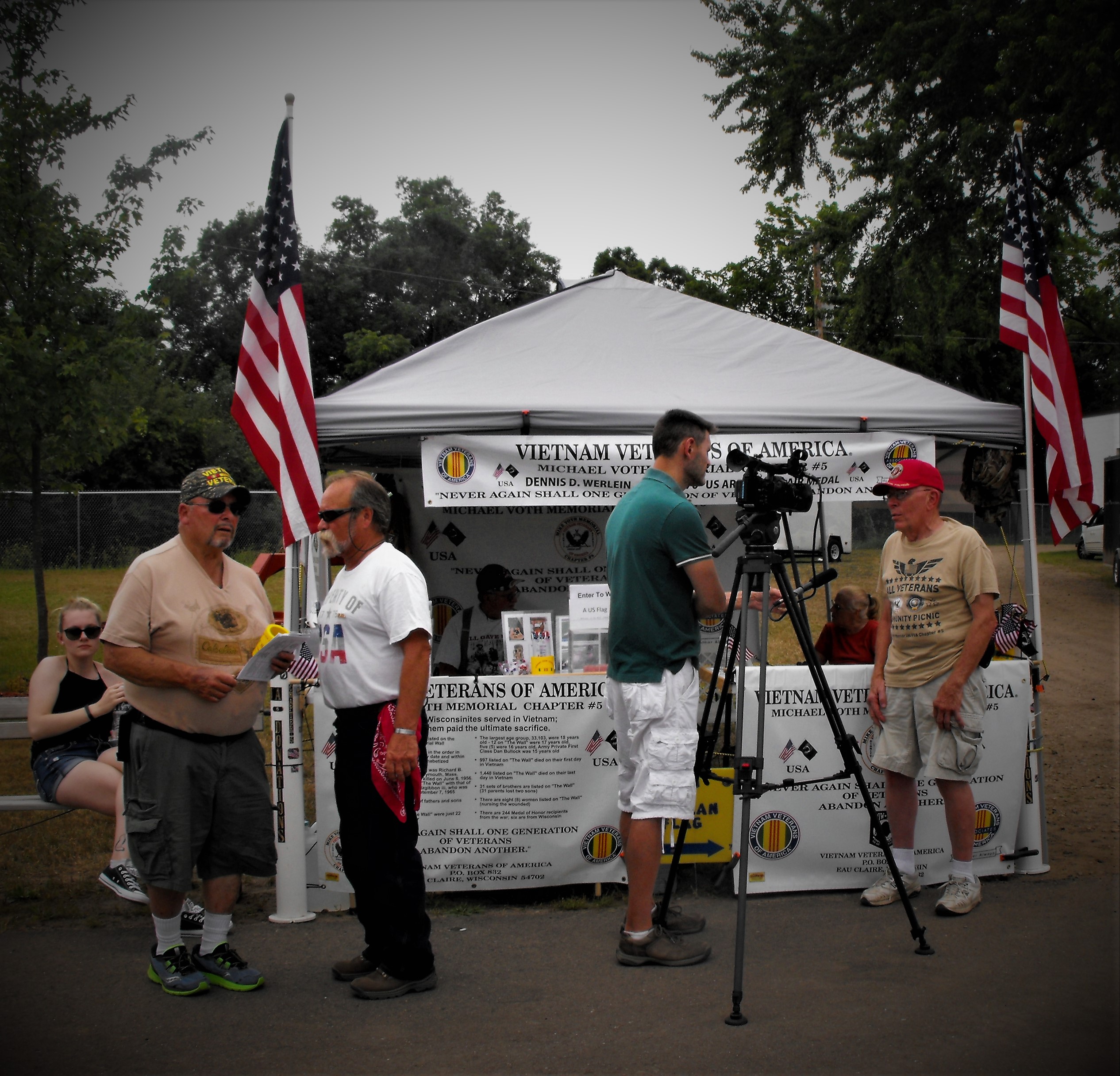 Chapter 5 President Mike Kroger being interviewed
by local news channel 13, while Chaplain/Sgt at Arms
Joseph A. Graf speaks with a visitor at the booth.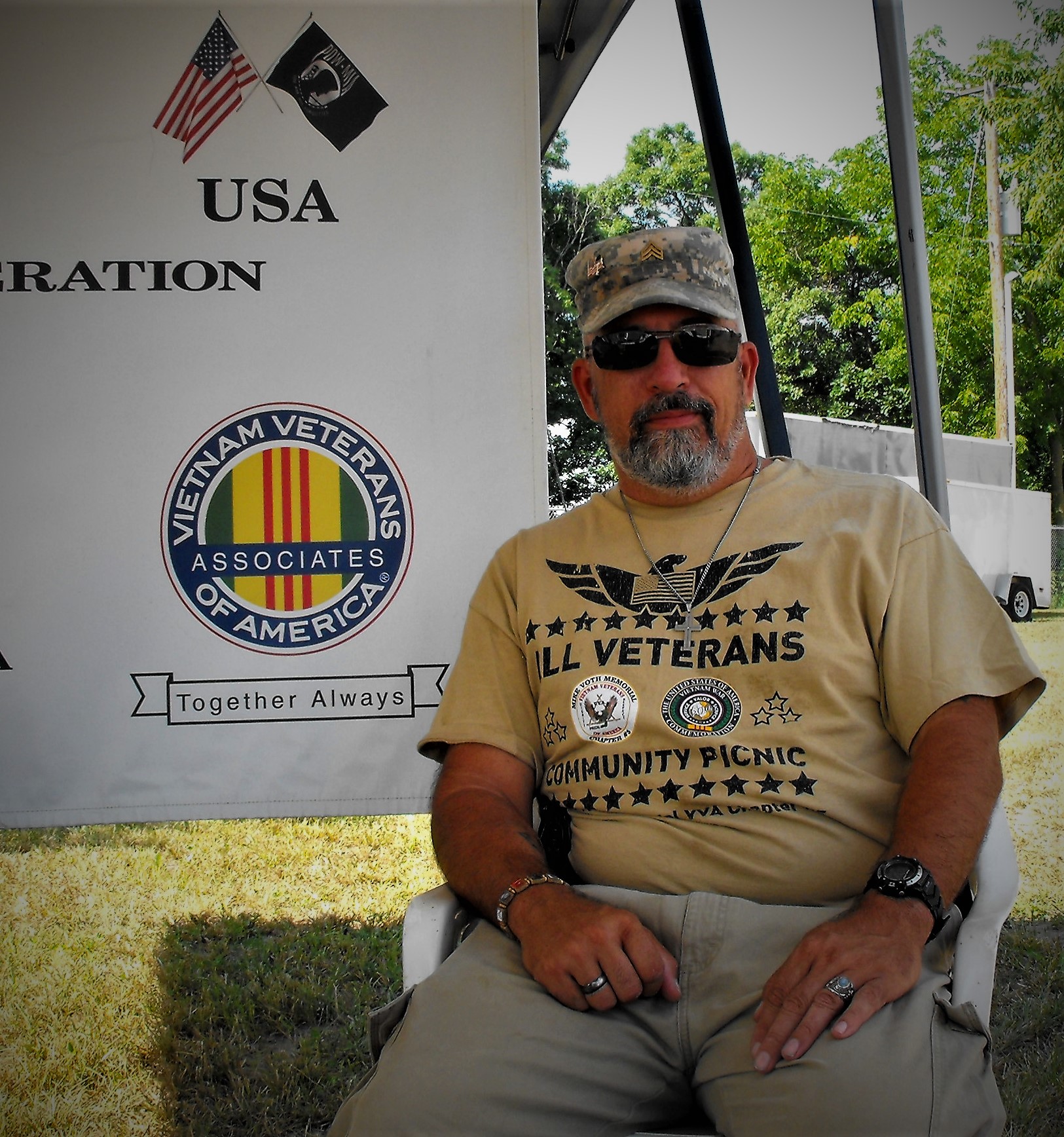 AVVA Member Rick A. Talford helping out in the fundraising
during the fair.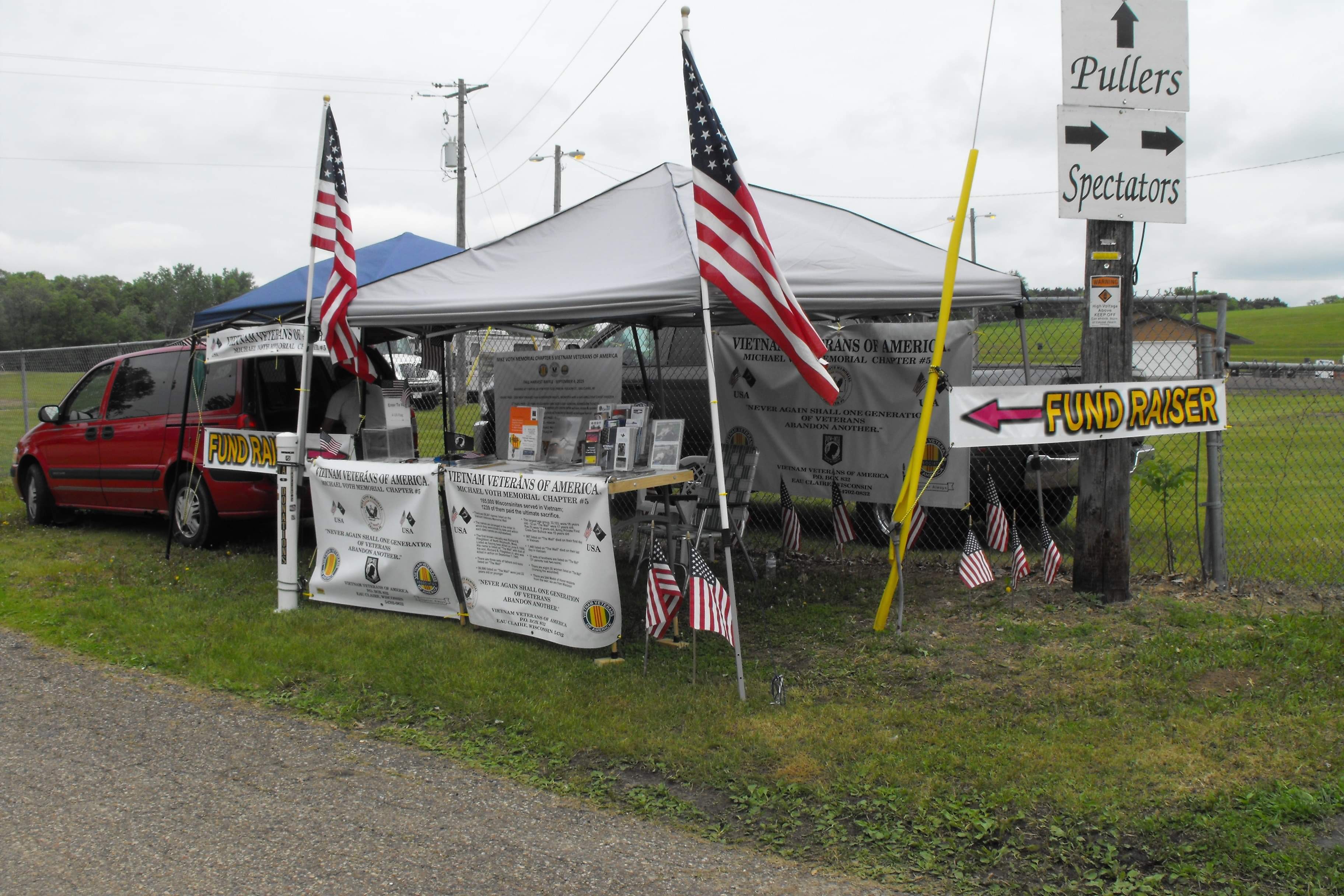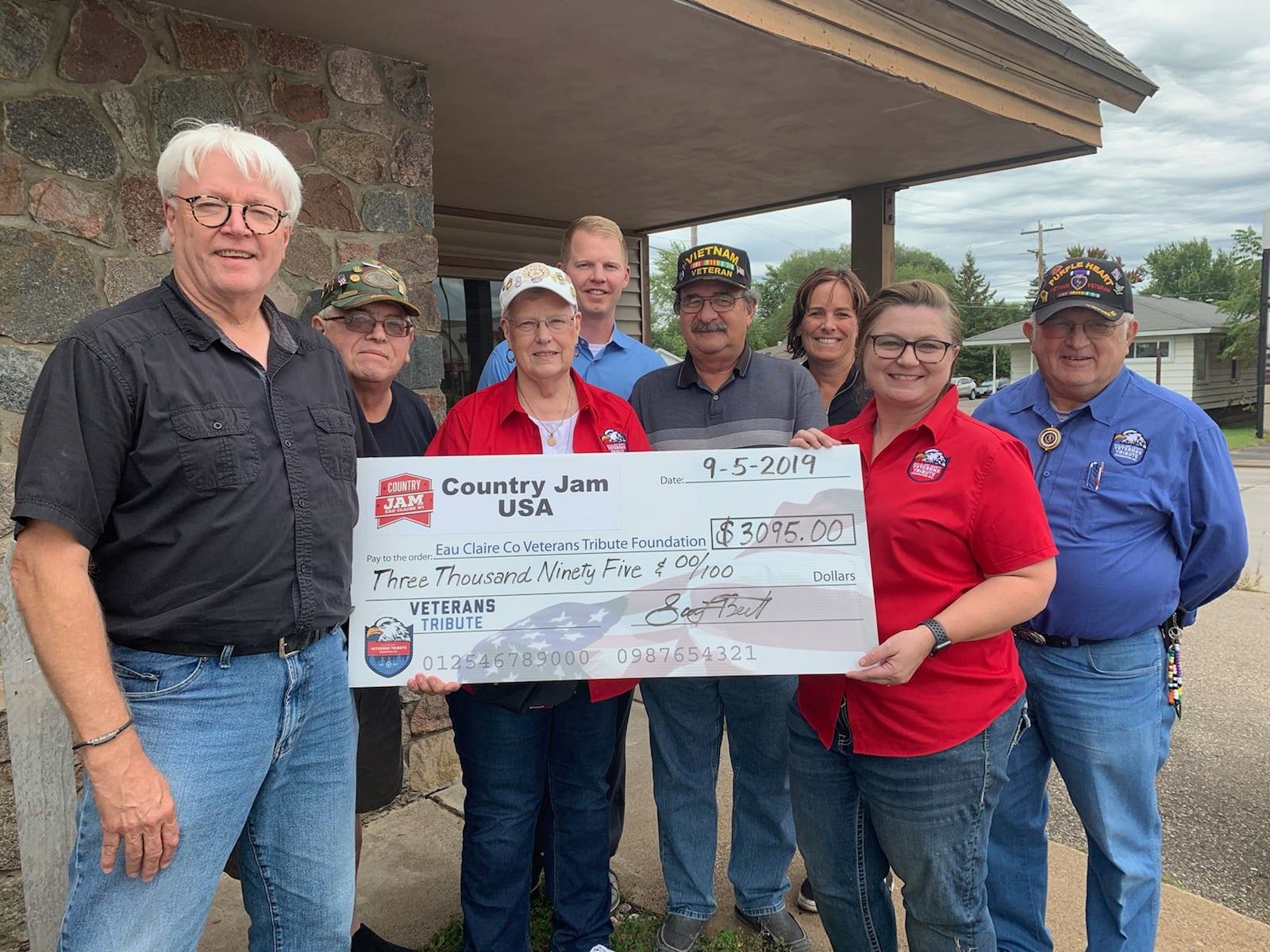 We would like to extend a big THANK YOU to Country Jam USA
for their support at this year's Jam. We had such a great time
and the money raised at the auctions and hat sales
on Veteran Appreciation Day, went towards the
Veterans Tribute project.